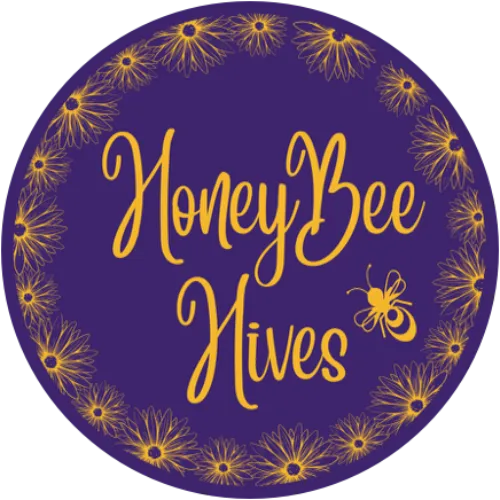 Bees & Beekeeping Equipment
Honey & Honeycomb Products
All-Natural, Beeswax-Based Balms
About HoneyBee Hives
At HoneyBee Hives, our focus is on providing our customers with top-quality, sustainable bee-related products and services. As commercial beekeepers, we specialize in creating and selling bees, as well as producing award-winning honey and honeycomb products, and all-natural beeswax-based balms.
We take pride in sourcing our ingredients from organic, ethical, and local Australian suppliers whenever possible. Our beeswax is sourced from our own apiary, which is operated with the highest standards of ethical practices, ensuring that our products are not only of the finest quality, but also environmentally friendly.
Our unwavering commitment to quality, sustainability, and ethical practices guarantees that every product we offer is exceptional, and sure to satisfy even the most discerning of customers.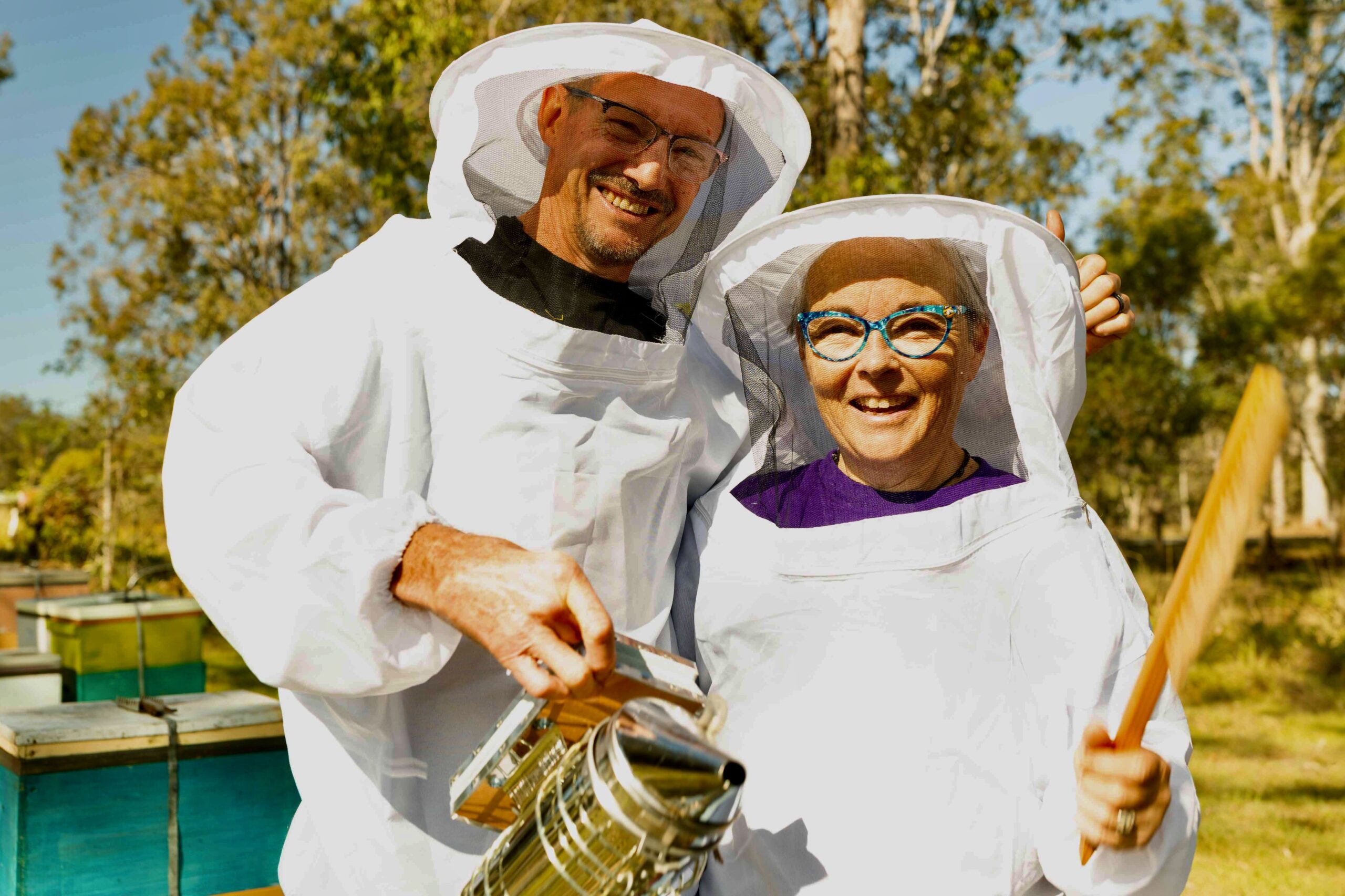 Our Story
The story begins with the meeting of Di McQueen and Scott Richardson: after falling in love in 2017, we founded HoneyBee Hives in 2018 in response to local demand for bees, and married in May 2020. To date, over 1000 nucleus hives have been supplied to customers from their apiary in northern NSW.
The devastating NSW bushfires of 2019, which destroyed thousands of hectares of bee-foraging areas, meant that we were unable to breed bees for sale, resulting in a need to pivot and develop a new business stream, handcrafting beeswax-based balms. What started as a cost-saving measure for Christmas gifts for family and friends, has since grown into a range of 21 all-natural, therapeutic and cosmetic balms, which we have hopes of expanding into Australian and export markets.
We have been selected to participate in a number of prestigious programs, including the Wheen Bee Foundation's 5 Bees Pilot Program, which began in 2020 and is ongoing. The program is aimed to support beekeepers to be more productive and sustainable as they adapt in the face of natural disasters. Additionally, we were chosen to participate in the DFAT-funded Vietnam Business Booster Program in 2022, which included a trade delegation to Vietnam, and we have just completed the Investment NSW's Going Global Export Program (Vietnam).
We were honoured to have been named as Runner's Up for The Australian Rural Business Awards Rural Business to Watch in 2023 and Excellence in Ecommerce in 2022, and as finalists in all nominated categories for both years including:
~Australian Made Small Business Excellence Award
~Positive Impact (Making a Difference) Award
~Overcoming the Odds Award
~Micro Business Excellence Award
~Rural Business To Watch Award
~Excellence in E-Commerce
Despite
facing challenges such as drought, bushfires, and floods, we are proud of our ability to not only survive, but also thrive as a business. Our balms and award-winning honey have been recognized for their excellence, as they were purchased by the Australian Department of Foreign Affairs & Trade to be used as gifts for visiting dignitaries at Australian Foreign Embassies worldwide.
As industry experts, we are frequently interviewed by local and national media outlets on various topics related to bees and our business.
We attribute our ongoing success to the unwavering support and loyalty of our customers and the local rural community, which has been instrumental in the survival and growth of the business.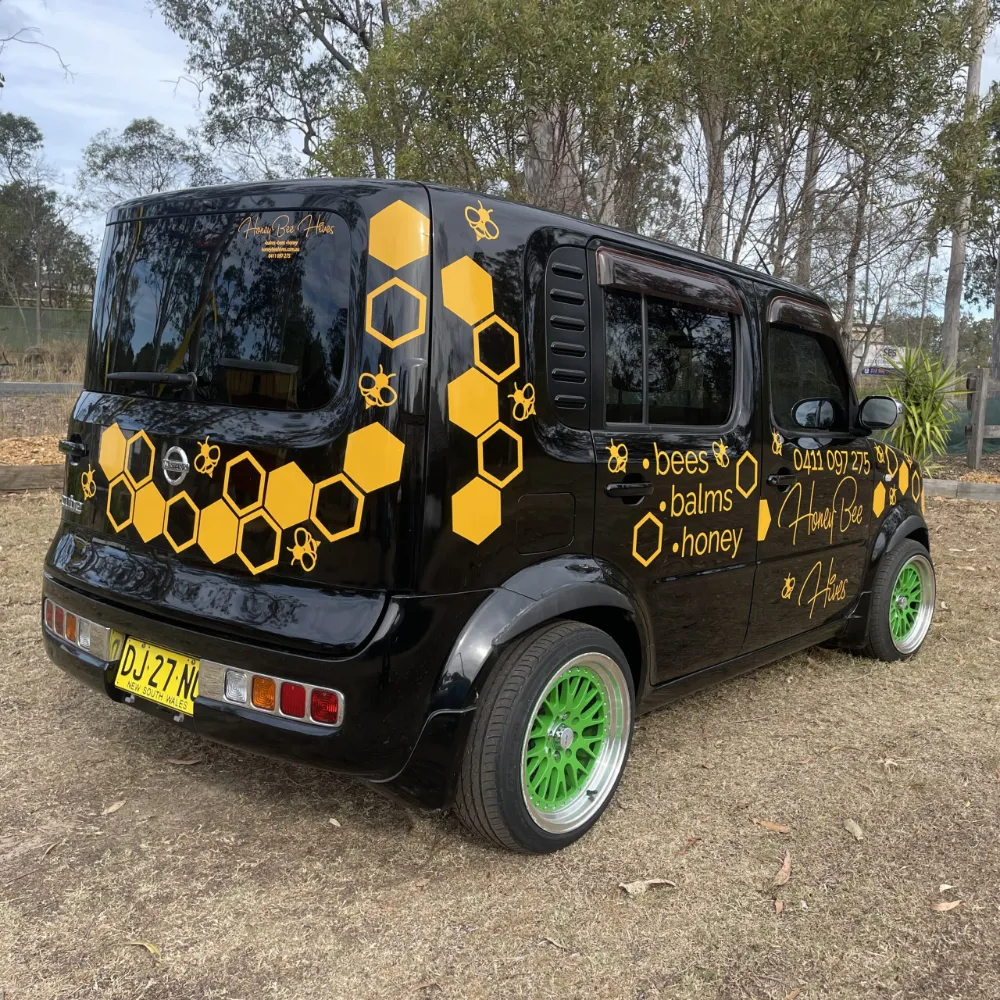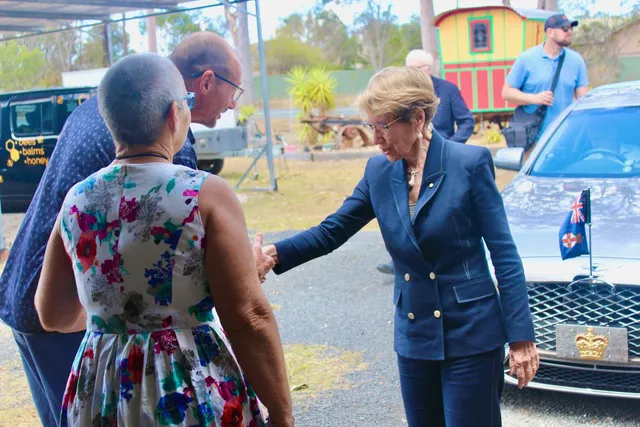 Our Mission
Our mission is to create hand-crafted, sustainable, and eco-friendly products that not only enhance the lives of our customers but also contribute to the preservation of the environment. We strongly believe in promoting a sustainable future through our commitment to ethical and socially responsible practices. To ensure that we maintain the highest standards of excellence in all our products, we constantly strive to innovate and improve our processes.
We are dedicated to providing outstanding customer service to all our clients. We believe that building lasting relationships with our customers is essential, and we are always willing to go the extra mile to ensure their satisfaction.
We are passionate about bees and their vital role in our ecosystem. We are committed to sharing this passion through educational programs for all ages. Through our programs, we aim to educate people about the vital role bees play in our environment and how we can all contribute to their preservation.
Our Vision
Our vision is to not only be an industry-leading business that provides exceptional products and customer service but also to educate and empower communities and our customers to live sustainably. We aim to be recognized for our unwavering commitment to preserving the environment through innovation, excellence, and ethical practices.
We strive to create a positive impact on the world and be a role model for other companies to follow, particularly when it comes to the importance of bees in our ecosystem. We are committed to educating people of all ages about the vital role of bees and the challenges they face today. By promoting awareness and knowledge, we believe we can make a significant contribution to the sustainability of our planet.
Quality
We are committed to providing the highest quality products and services to our customers.
Sustainability
We strive to operate in a socially and environmentally responsible manner, ensuring that our products and practices are sustainable for future generations.
Innovation
We are constantly seeking new and innovative ways to improve our products and services, and to stay ahead of industry trends.
Customer Service
We value our customers and are dedicated to providing them with outstanding service and support.
Integrity
We conduct our business with honesty and integrity, and always strive to act in the best interest of our customers, employees, and community.
Community
We believe in the importance of being an active and engaged member of our community, and we are committed to supporting local organizations and causes.
Teamwork
We believe that teamwork is essential to achieving our goals and we work closely with our employees and partners to achieve success.
Continuous improvement
We are constantly looking for ways to improve our products and services, and are committed to a culture of continuous learning and growth.
Education
We value education and recognize the importance of honeybees as pollinators in our ecosystem. Our dedication to promoting environmental sustainability, conservation, and community engagement is rooted in comprehensive education and outreach programs that help people of all ages understand the critical role of honeybees in pollination, food production, and environmental sustainability. We believe that by raising awareness about the importance of honeybees and promoting sustainable practices, we can inspire others to take action to protect and conserve these vital insects for future generations.
Our Commitment
Our Partners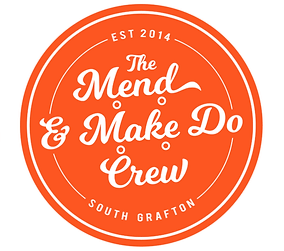 The Mend & Make Do Crew
1% of all HoneyBee Hives & Blessed Balms profits are proudly helping to #Empowerothers through the amazing efforts of The Mend & Make Do Crew. The focus of this organisation is on supporting homeless & at-risk community members in the Northern NSW and South East Queensland.
From caring kits, workshops & community-run markets, The Mend & Make Do Crew are putting social inclusion at the top of their priorities list. They provide opportunities for social inclusion through recycling-based Arts & Crafts while reducing waste at the same time. To date, they've donated over 10,010 Caring Kits!
Make sure to check them out and donate if you can via their website.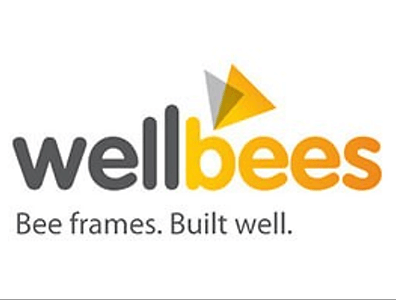 Supporting Wellbees by New Horizons
Wellbees by New Horizons' motto is "Bee Frames. Built Well." That's why we purchase our frames from this incredible organisation. Their frames are made from locally-sourced, quality hoop pine and the production of them provides meaningful employment opportunities for people with disability.
Read more about New Horizons on their website.
IIF: Invest In Farming Co-Operative
IIF are on a mission to break down the barriers between the people who grow our food and everyone who eats it. 
IIF gives farmers easy access to money. No banks, no risks. Presell a portion of your produce to improve cash flow. Build awareness and a loyal following amongst consumers.
IIF operates as a co-operative whose members profit from farming without owning a farm. Buy a row of grapevines, a single cow or a basket of oysters. Watch your purchases grow, with returns in a few months.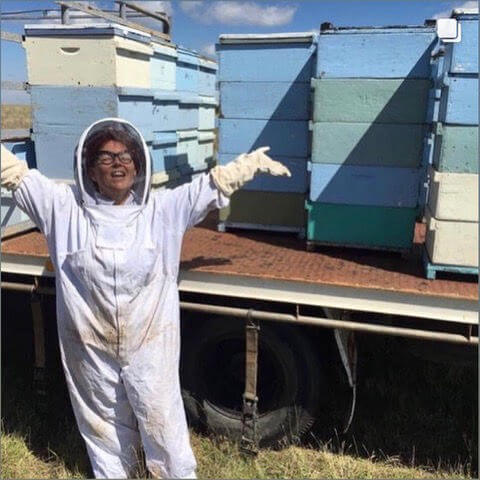 Lifetime Phone Support For Your Beekeeping Journey
When you purchase HoneyBee Hives bees, you become part of our hive.
To ensure your success, we offer support for the duration of your beekeeping journey.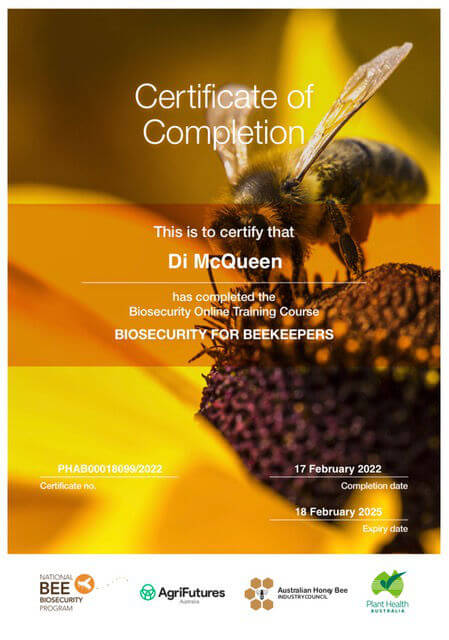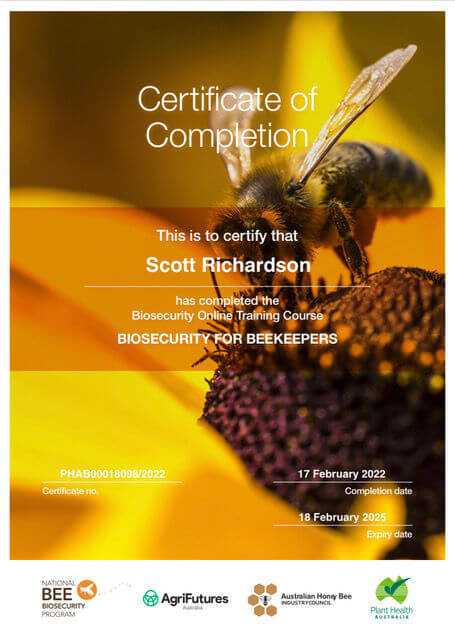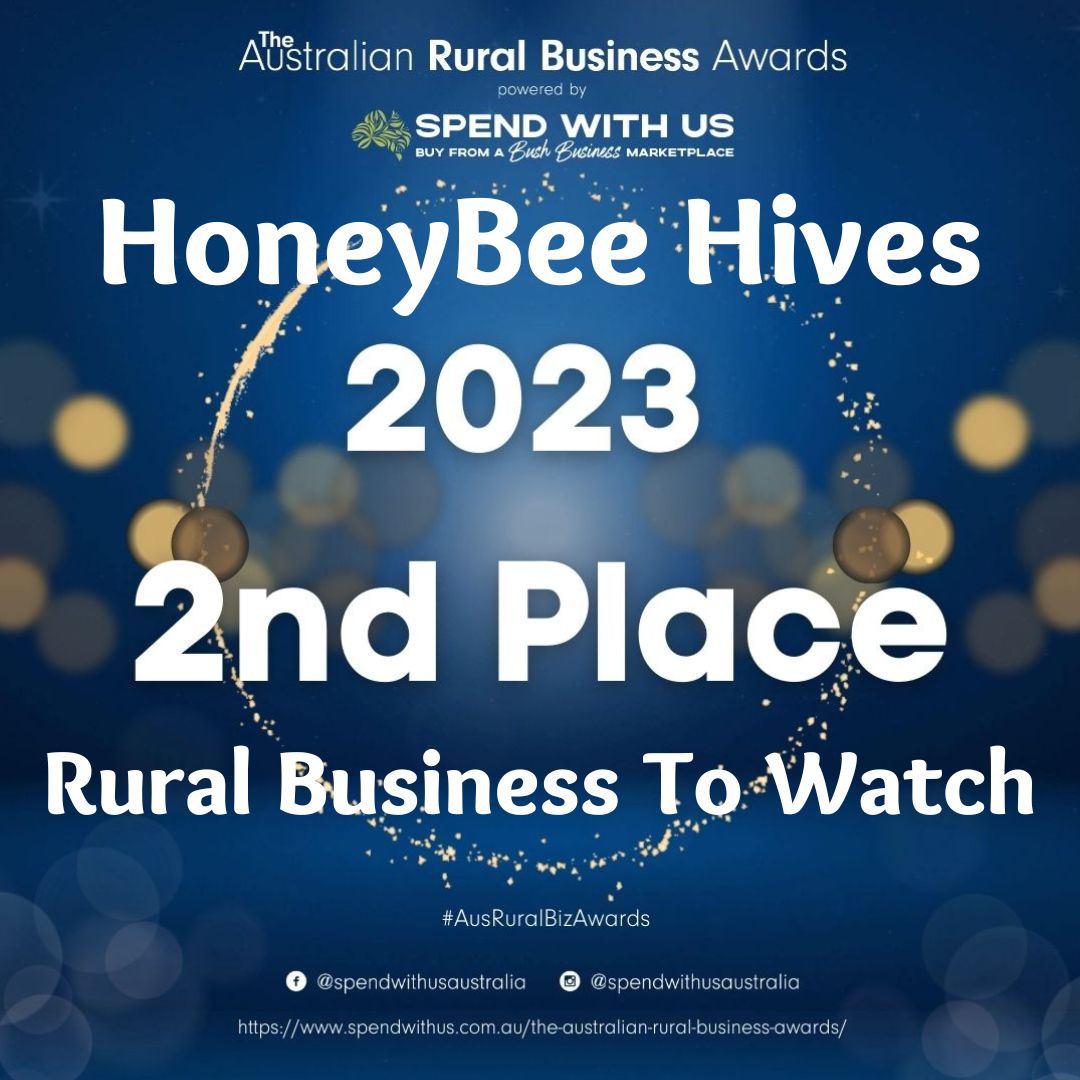 2023 Australian Rural Business Awards
HoneyBee Hives has been named as runner's up in the 2023 Australian Rural Business Awards Rural Business To Watch category.
Australian Rural Business Awards 2023
Finalists in all 6 categories that we were nominated for in the prestigious 2023 Australian Rural Business Awards!
Woohoo!
~Australian Made Small Business Excellence Award
~Positive Impact (Making a Difference) Award
~Rural Business to Watch Award
~Micro Business Excellence Award
~Overcoming Odds Award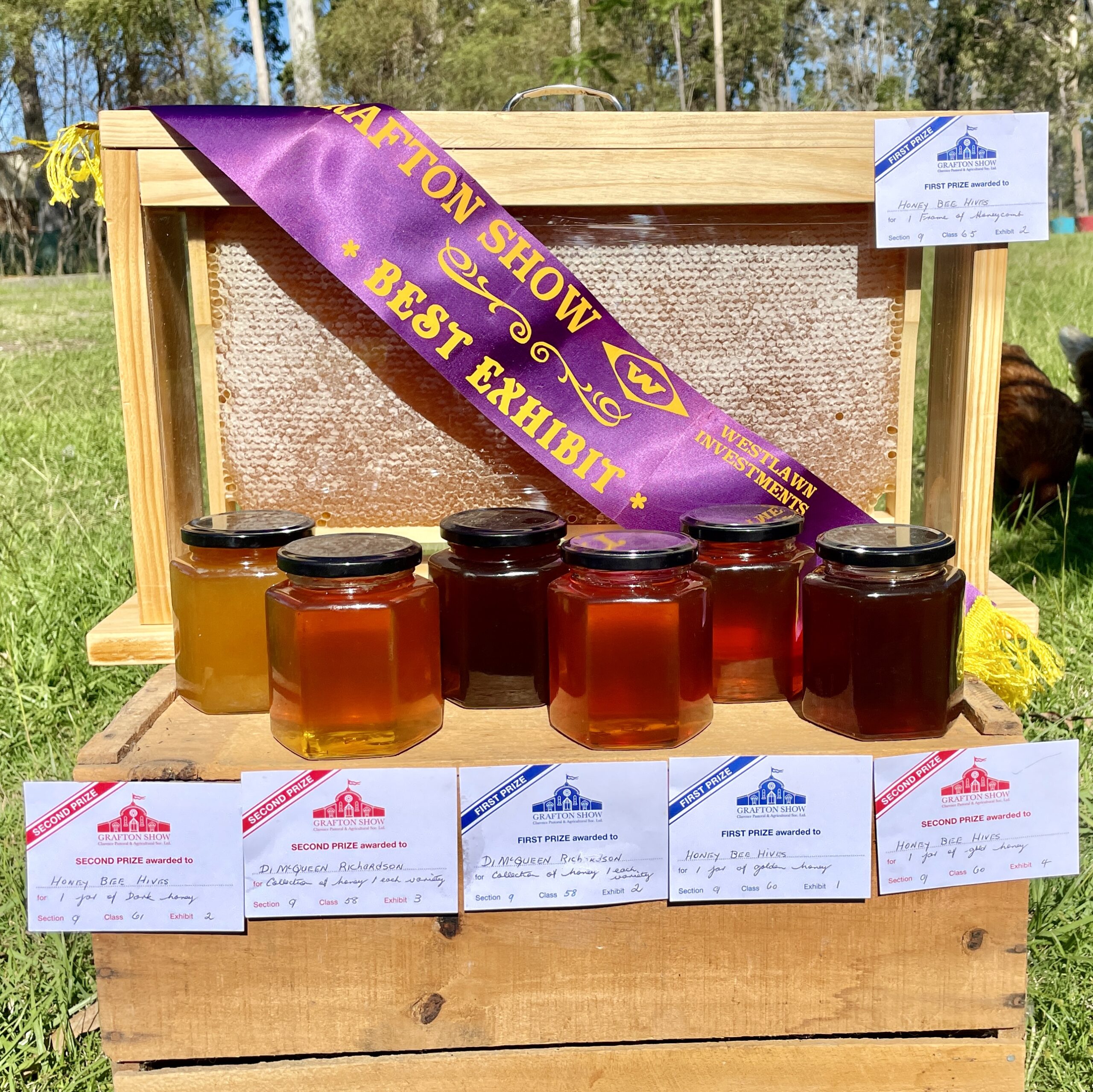 Grafton Agricultural Show 2023
We are thrilled to announce that our honeycomb frame has also been awarded "Best Exhibit" at the prestigious Grafton Show! This is a great honor for us and a testament to the hard work and dedication that we have put into our beekeeping operations.
*First Prize: Frame of Honeycomb
*First & Second Prize: Golden Honey
*First & Second Prize: Collection of Honey Varieties
*Second Prize: Dark Honey
*First Prize: Heaviest Chicken Eggs!!!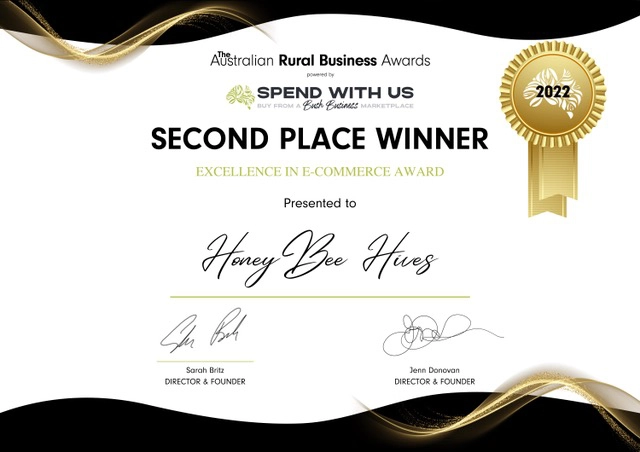 2022 Australian Rural Business Awards
Excellence in E-Commerce
HoneyBee Hives has been named as runner's up in the recent Australian Rural Business Awards for Excellence in E-Commerce.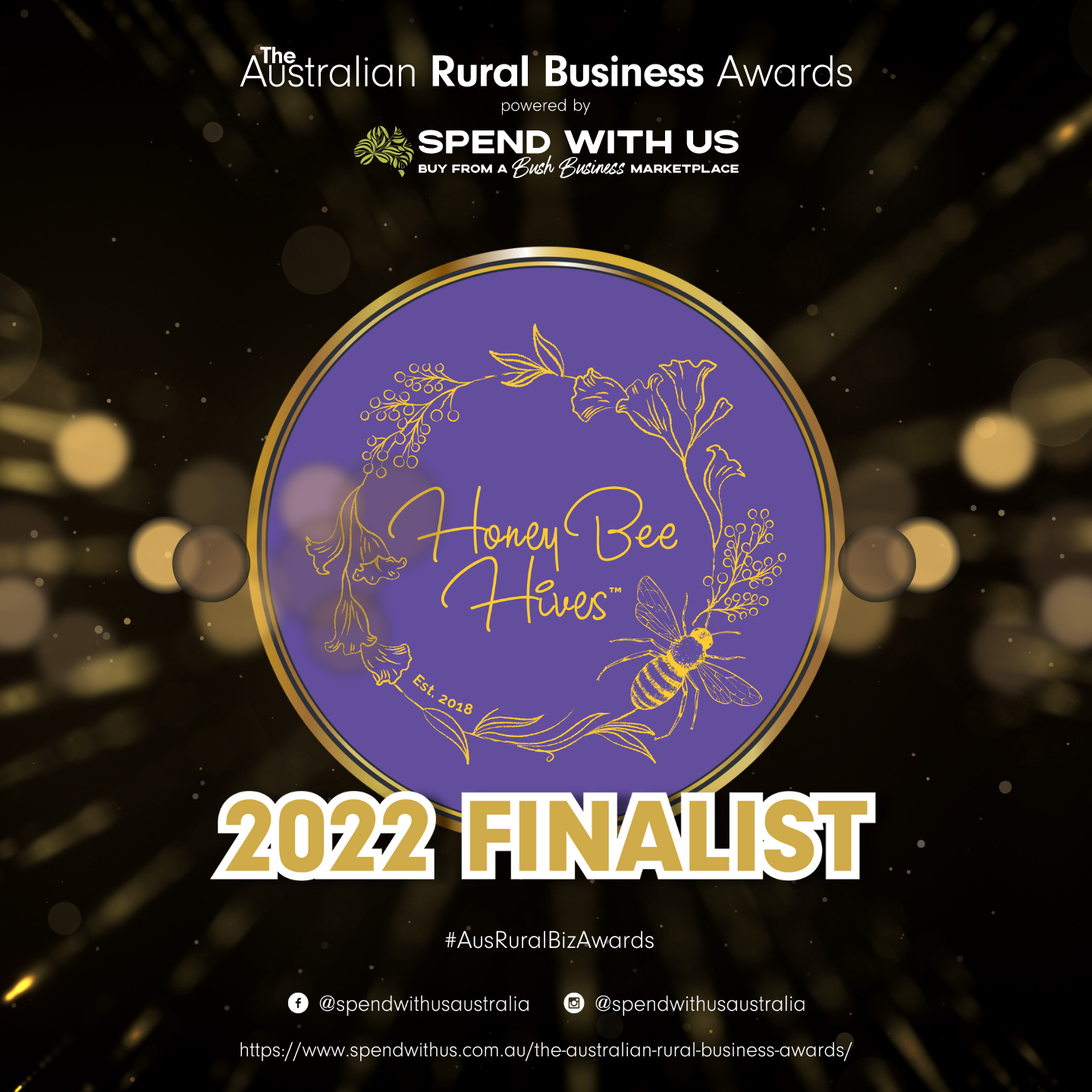 2022 Australian Rural Business Awards
HoneyBee Hives has been named as finalists in all 6 categories that we were nominated for in the prestigious 2023 Australian Rural Business Awards!
~Australian Made Small Business Excellence Award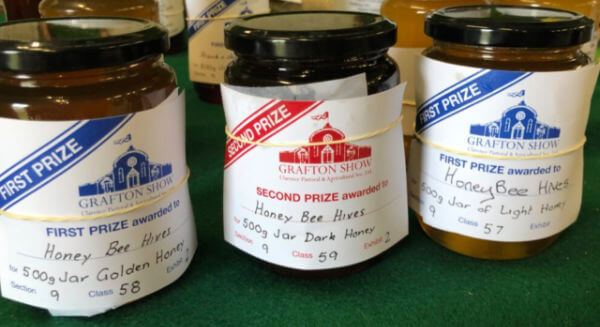 Grafton Agricultural Show 2022
First Prize: Light Honey
First Prize: Golden Honey
Second Prize: Dark Honey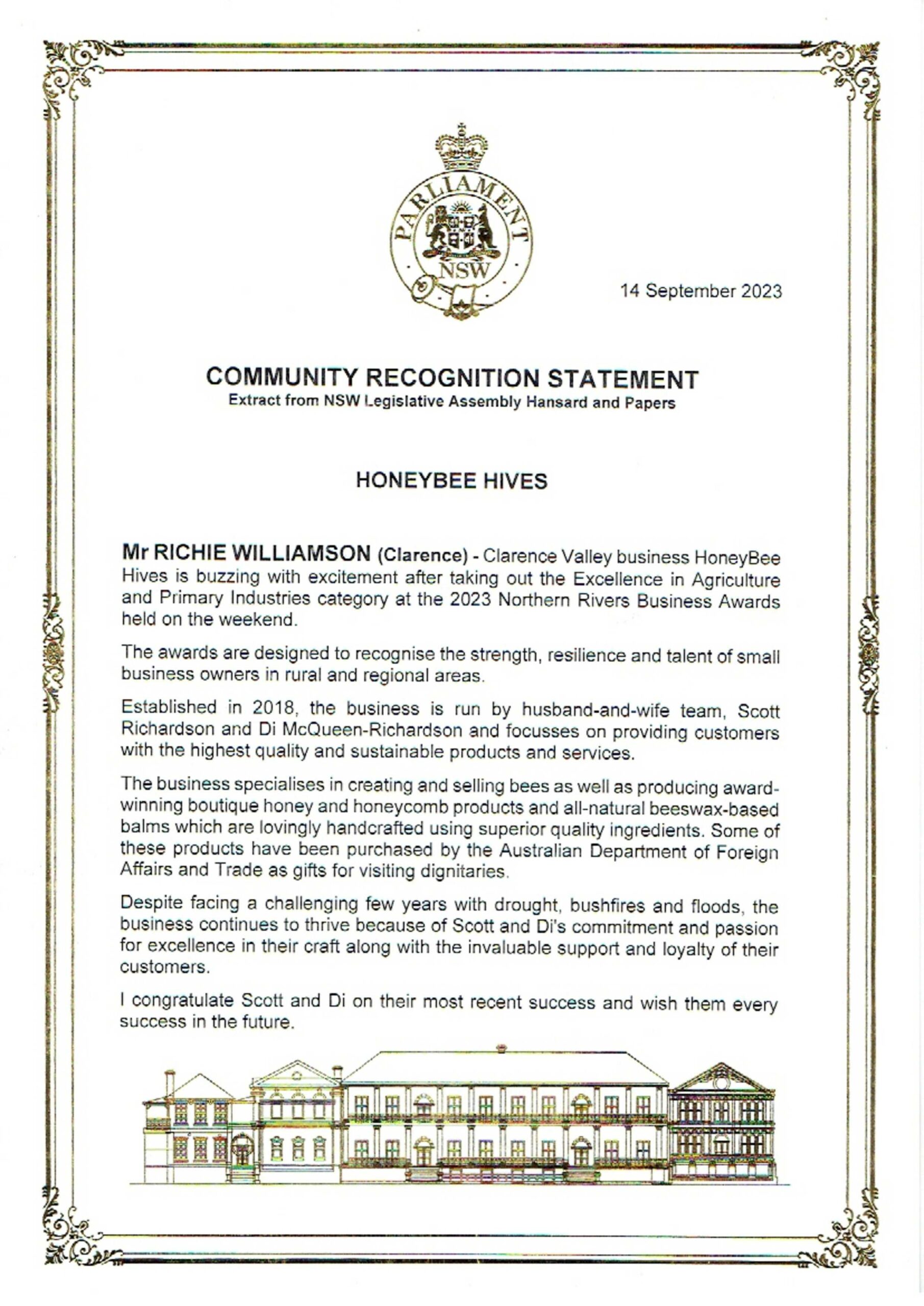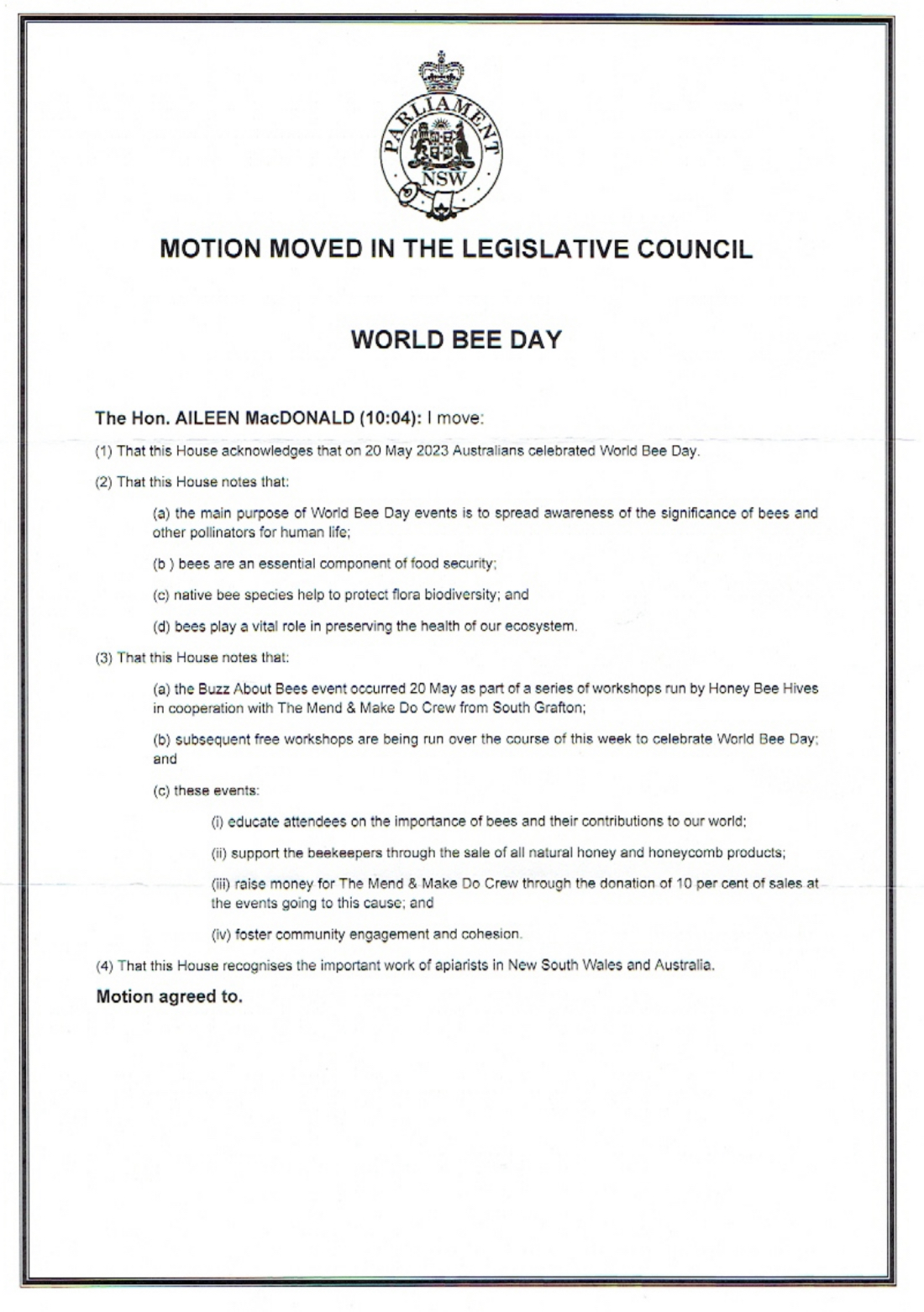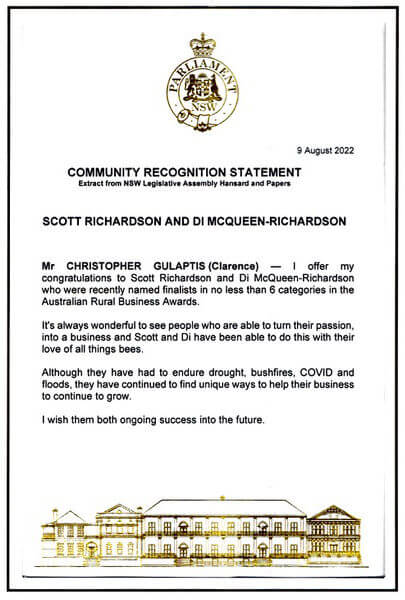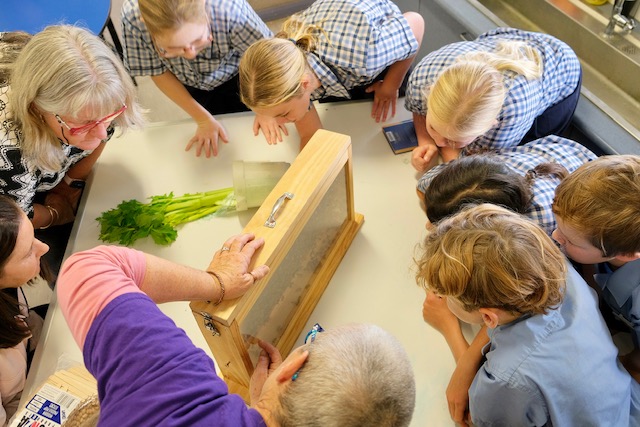 Community Presentations & Fundraising Opportunities
HoneyBee Hives is dedicated to providing engaging and educational presentations and workshops suitable for individuals of all ages.
Our programs are designed to cater to a wide range of audiences, including preschools, primary and high schools, sporting clubs, social and community groups.
Feel free to get in touch.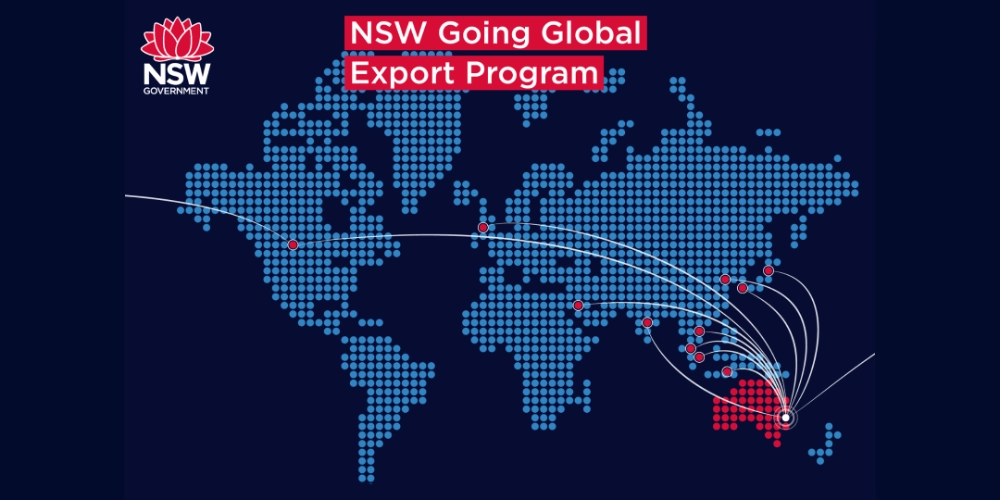 NSW Going Global (Vietnam) Program
HoneyBee Hives have been selected from applications across NSW to participate in the 2023 Investment NSW Going Global (Vietnam) Program.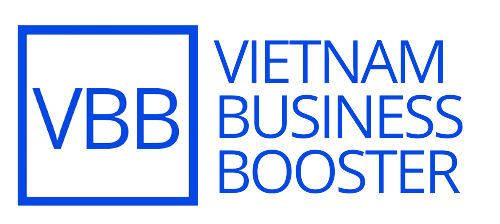 2022 Vietnam Business Booster Program
HoneyBee Hives have been selected from applications across Australia to participate in the 2022 Vietnam Business Booster Program.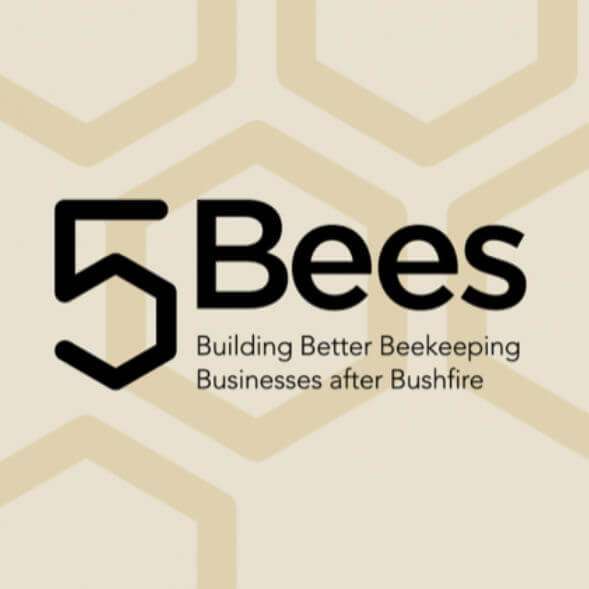 5Bees Program By The Wheen Bee Foundation
HoneyBee Hives are one of the 15 commercial beekeepers, selected from across Australia, to participate in the first intake of the 5Bees 3 year program coordinated by The Wheen Bee Foundation that commenced in April 2021.
The program is aimed to support beekeepers to be more productive and sustainable as they adapt in the face of natural disasters. 
I now only source Honey Bee Hives' honey, as it has such a unique & powerful taste. You won't believe it, but I'm 3 months in withdrawing from refined sugar and caffeine. Every tea break is now sliced lemon or lime in hot water with a teaspoon of honey.
I've lost weight and my joints are way less swollen (not sure if coincidence or not, but that's all I've changed!). I now look forward to my hot lemon or lime drinks and no longer crave caffeine! Honey in most things now – even baking and jams & Kambucha replacing sugar! Your honey is unique in flavour and so very yum!
Tracy Chapman
My Partner was given some sad news about 1 year ago: he has had a lot of joint replacements and suffers a lot of pain daily. After seeing our infectious specialist, we were told That GOOD honey will help contain his infections. So, after some research, we came across HoneyBee Hives on the internet.
WOW, this beautiful family run business have been so helpful and compassionate to our needs. Their honey is absolutely beautiful and the packaging for arthritic hands is so easy to handle.
The taste is so smooth and delicate: LOVE, LOVE the taste 🐝🐝
Carol Edwards
My last order included their BABY BUM BALM, now that I have a newborn. 
The zinc oxide is the ingredient in a very popular grey (more expensive!) nappy cream in a tub that is also much easier for travel and nappy bag plus it has the added natural chamomile and calendula for extra soothing in the beeswax is fantastic. 
Easy to spread, very little if any at all odour and no extra nasties for baby's butt! I use it for my chaffed lips too!
Alana Croucher
I was given HoneyBee Hives' Calming Balm and have loved it. It is stopping my hands from becoming as dry as the usually are. I have since bought a range of the balms online.
The whole process from ordering to delivery was great. Very easy and efficient. This product is great.
Heather Gray
I have been using Aches & Pains balms for the past few months and have seen a significant reduction in my joint pain and inflammation. The balm is super moisturising and made with all-natural ingredients, so I don't have to worry about putting harsh chemicals on my body.
I highly recommend Aches & Pains balms to anyone looking for an effective and natural solution for pain relief. It has truly been a game-changer for me.
Daleth Koreny
An amazing presentation by Di! Our preschool children were very surprised when Di arrived dressed in her beekeeper's suit. Di showed our children and families the tools she uses for beekeeping and explained the complex process of how bees make honey.
Everyone had a great time learning, asking questions and getting to taste honey (and honeycomb). Di left some sunflower seeds for us to plant for the bees in our garden.
Thank you for such a wonderful morning of learning!
Lawrence Community Preschool
Our experience with HoneyBee Hives has been excellent, right from our very first enquiry, through to the ongoing assistance we receive now.
Di has been so generous & supportive every step of the way, running her business in a professional yet down-to-earth & welcoming manner.
We are so happy with our calm, beautiful bees and love the opportunity it is providing for our homeschooled daughters.
Mandy Mitchell
Honey Bee Hives provided an engaging, informative experience for our Year 6 students.
Our kids were buzzing and the opportunity to view the observation hive was wonderful! An unbeelievable learning experience for our students and teachers alike!
St Augustine's Primary School
Coffs Harbour
I attended the DIY Products from a Bee Hive and the Buzz About Bees Presentation hosted by Di. Overall, the workshops were super fun and interactive. Di was a fantastic teacher. Her passion for all things bees was inspirational. At the end of the day, I came away from the workshops totally in awe of how wonderous bees truly are.
I felt inspired by having made my own beeswax wrap and gained a wealth of knowledge that will help me to make changes in my own backyard to sustain/grow our bee population into the future. I would totally recommend these experiences to anyone.
Shona Lawrie
Di and Scott at Honey Bee Hives are so lovely and amazing, they made us feel welcome and were more than happy to answer any questions we have.
They have some lovely honey products that are beautiful to use. I would highly recommend anyone interested in becoming a bee keeper to give these guys a call.
Angela Gerrad
I purchased 2 nuc hives from HoneyBee Hives in November, 2022.
Both hives had strong, marked queens and are now thriving in their new locations.The ongoing phone support after purchase is great.
Peter Collar
Very quick delivery and very well priced. I ordered the small sized balms to try, but will be buying bigger next time.
Love the feel and smell and a little bit goes a long way which you don't realise at first being used to lotions. Loving these products.
Dianne James